JAMES B. WOODE THE II
---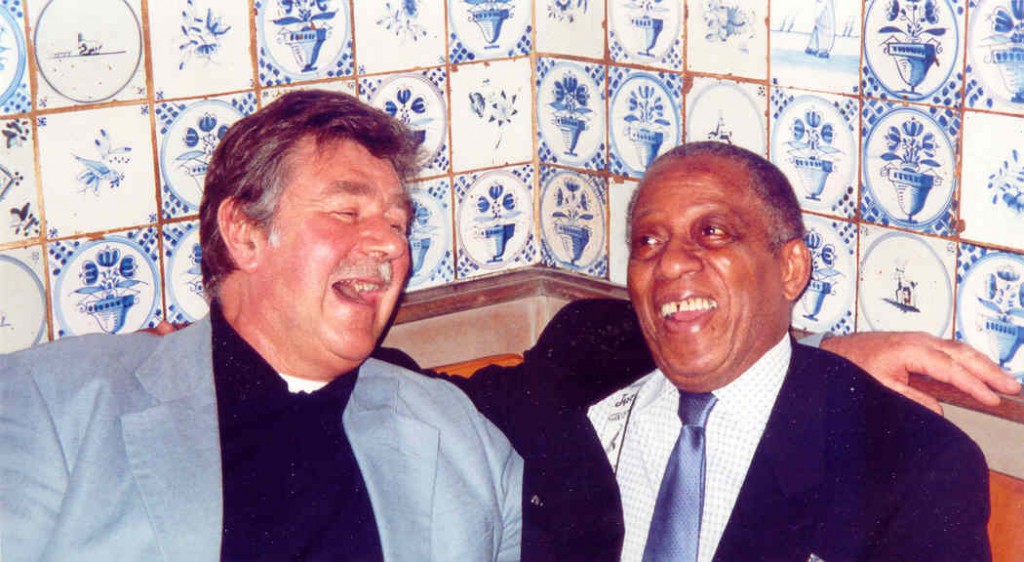 Jimmy Woode, or as he enjoyed being referred to – James B. Woode the Second, passed away in New Jersey on the 22 April.
He had undergone an operation some weeks before and was much more weakened by it than he admitted. I am so grateful that I had the year of 2003 in his company. We travelled together to more than 100 concerts. We had fun with our music in the company of Helge Schneider and he regaled me with hundreds of stories about the Golden Era of jazz, now long gone.
Jimmy was a key bass player in the history of jazz, his singing was not heard nearly enough and his warmth, humour, charm and courtliness reflected the "gut-bucket" sophistication of the most enigmatic jazz personality of all time,his mentor, Duke Ellington.